3. You look younger without putting much effort in.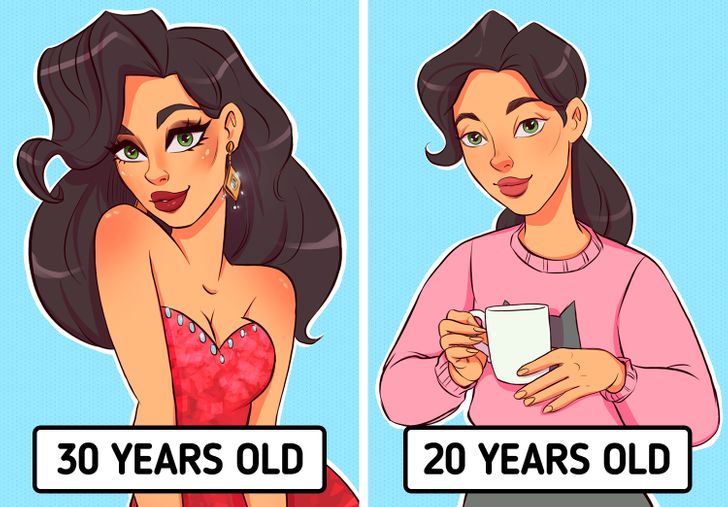 If you go without makeup, you may be asked to confirm your age by a police officer, or you may remember yourself as a teenager, since you started to wear makeup to look older than your friends. A study
claims that makeup makes middle-aged women look
younger
, but young women look
older
with their face covered. What is more, people tend to associate makeup use with
adulthood
, so when we wear makeup, other people subconsciously think we are
older
than we really are.
4. You aren't afraid to behave naturally and no longer worry about ruining your makeup.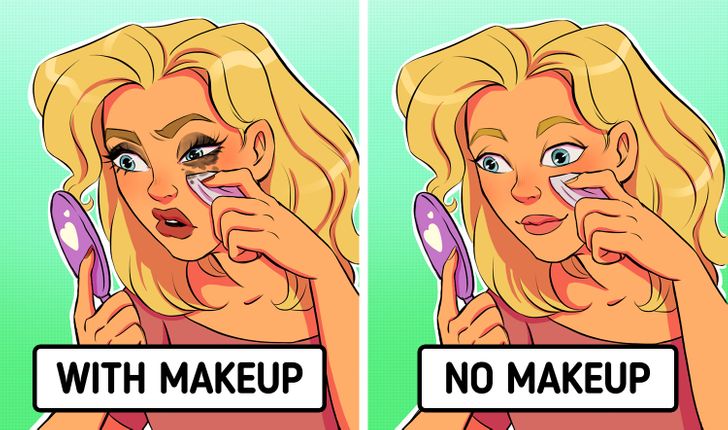 When it's hot outside, or when you're simply active during the day, it's common to sweat profusely. If your face is fully covered with makeup, it becomes a real challenge to keep everything in place throughout the day. But with a nude face, natural gestures like wiping the sweat from your brow, are no longer a challenge and you just act naturally all the way around.
Share it