Parenting mistake № 3: Trying to raise the best student or a champion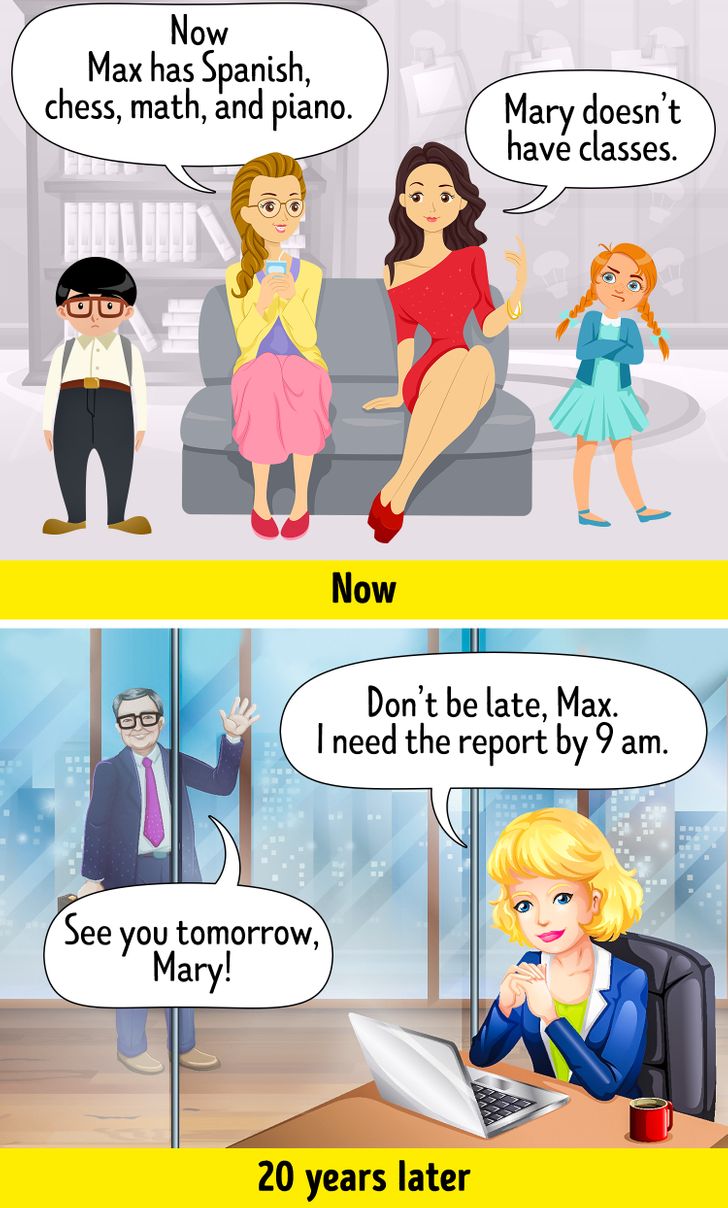 There are 2 dangerous strategies when it comes to raising a neurotic person:
Champions, who obsess and become neurotic about their focus, are raised in families where the parents have achieved certain successes and they want their children to do the same. Or a family where a mother or a father dreamed about something, but couldn't achieve it and want their children to do it for them. Future champions spend their days training and studying, and they don't have enough time to live. The pressure on them is immense and they believe they will be happy only when they reach their goal.
Raising a perfect student is a more popular strategy, but it's no less dangerous. Nowadays, parents start teaching their kids everything at a very early age. It's not the right thing to do, because you overload children's brains. By doing so, we don't let our children make mistakes, we tell them to be the best and this usually doesn't end well.
Don't impose strict schedules on your children. They will only help you raise an unhappy person with a bleak childhood. Give your children some free time where they can do nothing at all. Doing nothing is just as important as studying. This is the time to watch the sky, dance, and live. This is how creativity is born.
Parenting mistake № 4: Bribery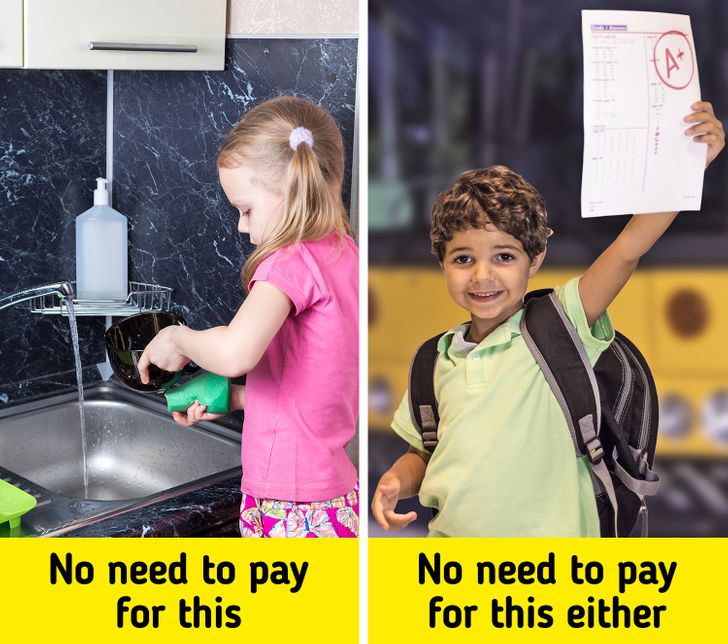 Today, some parents pay their children for every good grade they get, or for cleaning their room and other things like that. This is wrong. Bribery is not the best way to raise children. By paying them for their successes, we push children toward not valuing their actual successes. A family is not a market, it's a relationship based on love and care.
Give them pocket money. This is how you show them you trust them with their financial decisions. It's an element of personal freedom.
It has to be a certain amount on a certain day. Choose a day when you give your children money and an exact amount they can count on.
Let the children decide what they will spend their money on. Parents can guide their children, but the final decision has to be in the hands of the child. Yes, they might make a mistake but it's their experience and their new knowledge.
Share it