3. You apply hair conditioner after shampoo.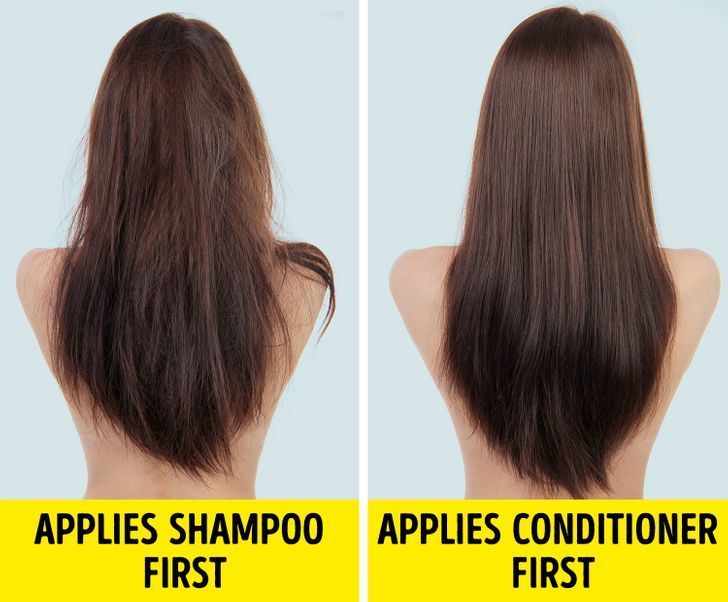 We're used to shampooing our hair first and then adding conditioner. But a reverse routine actually works better for some hair types. Applying conditioner first will make your hair look more voluminous. This method works best for fine hair that needs moisture but most conditioners can weigh it down and even make it look greasy.
4. You're applying shampoo to the ends.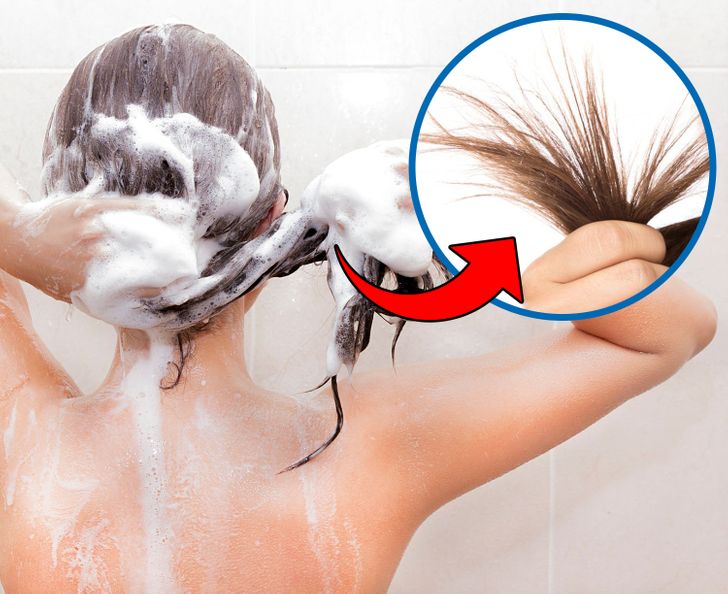 If you're applying shampoo to the roots and then adding some more to the rest of your hair, you may be damaging the ends. The roots are often the oiliest, and you need to apply shampoo to the scalp rather than the ends of your hair. The ends are usually drier, and washing them with shampoo will make them look even more dehydrated.
Share it