"I told you so."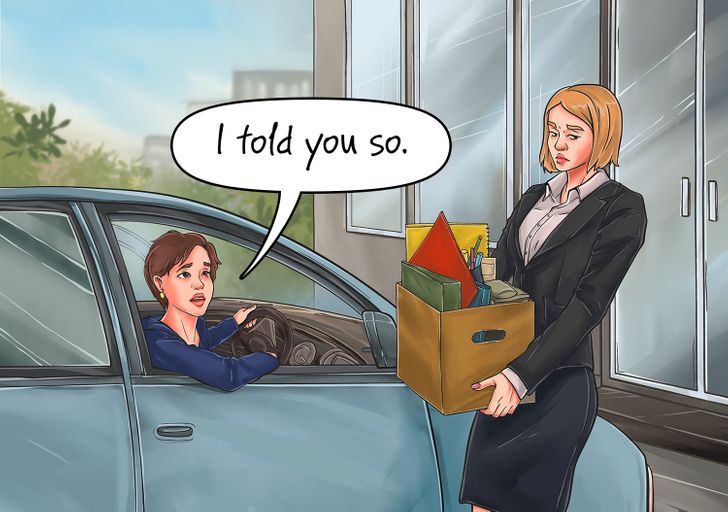 When a person gets into trouble, they already feel bad. This phrase only makes them feel worse — it causes resentment and aggression. People who think they are always right will never miss
an opportunity to attract attention to the mistakes of others. The phrase can be perceived as, "I don't want to know the details, it's all your fault."
A better way to say this would be, "I'm worried about you."
"You have to be strong."
In reality, this person just likes to see your negative reaction and only cares about themselves, not you. This phrase reveals an egoist. Psychologists claim that this saying affects your self-esteem and ruins your relationships. You don't have to act decisively and hide your insecurities and fears.
A better way to say this would be, "I'm so sorry that you've encountered this problem."
"I'd love to help but…"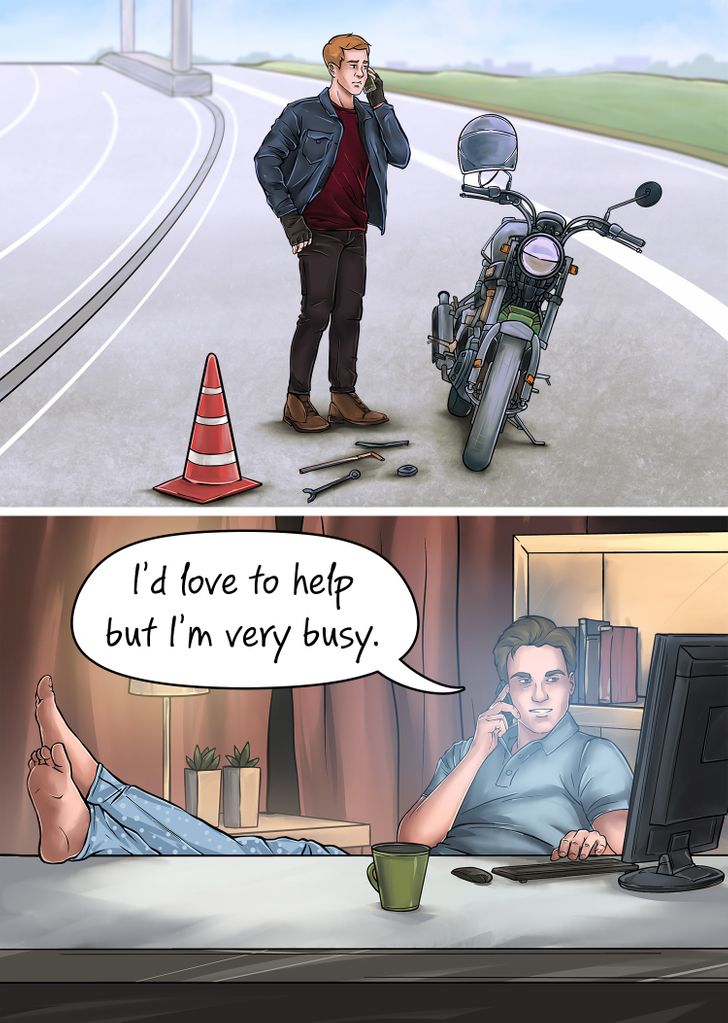 This person just can't just tell you no directly, that's why they always find an excuse for not helping you. While other people make promises that they simply can't keep.
A better way to say this would be, "I'm sorry I can't help you right now."
"If I were you…"
Something that was done, can't be undone. Another person hasn't been in your shoes and can't know exactly how they would have acted instead. This comment sounds like self-affirmation at the expense of another.
A better way to say this would be, "It's not your fault, it could've happened to anyone."